The Marsh Foundation was established in 2002 after a holiday to Bali by now Chairman Dr David Marsh and his wife Clair. During that holiday, the tragic events of the Bali Bombings unfolded and they found themselves saw them giving to the injured at the local hospital in Denpasar. They very quickly became acutely aware of how much the hospital was in need of medical and surgical equipment . Digging deeper, it was evident that this was a common occurrence throughout Bali
With considerable foresight David and Clair made the decision to set up a not for profit foundation to source donated redundant equipment, pack it into shipping containers and send to the hospitals in Bali. Since that time, over 30 containers of much needed supplies ,consumables, medical and surgical equipment, as well as bedside and ward furniture, have been sent to the island. In 2012 a donated ambulance was sent and is still being used on Bali today.
Over the past decade, The Marsh Foundation has responded to the needs of hospitals in countries such as East Timor, Vietnam, Thailand , Chili , Vanuatu and PNG.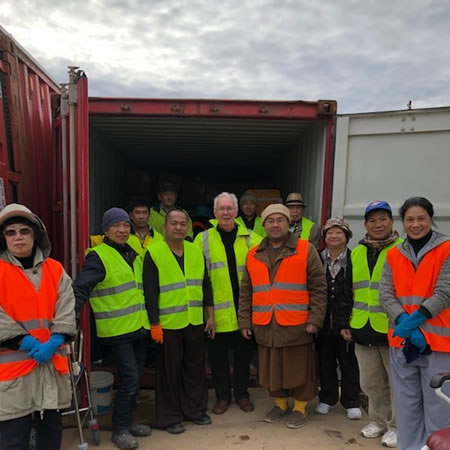 Simon assisted by Buddhist Monks – destination a hospital in South Vietnam.
We are always in need of more equipment and encourage you to click on the Get Involved tab to contacts us if you have surplus equipment we could collect.
In collaboration with the Rotary Club of Rowville-Lysterfield and the Rotary Club of Boroko, Papua New Guinea, we were able to assist with the supply of 41 hospital beds and other medical supplies to the Kiriwina Aid Project.
The Kiriwina Aid Project has so far delivered over 20 Tonnes of Materials and Equipment to the Island of Kiriwina in Milne Bay Province, Papua New Guinea. As Kiriwina does not have a container port, both of the forty foot containers carrying goods for the project had a long and difficult journey with the containers having to transferred to smaller boats and delivered to the Island.
The Marsh Foundation supplied over 40 manually operated hospital beds as the hospital does not have electricity available and wheelchairs.
Map of PNG showing location of Kiriwina Island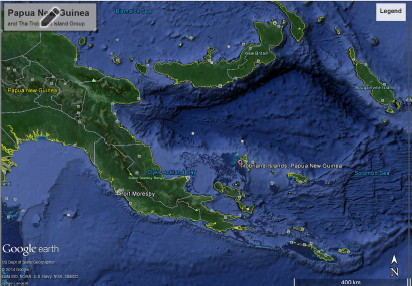 Hospital Ward Before and After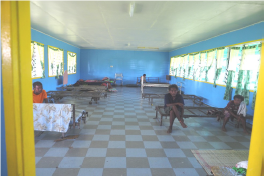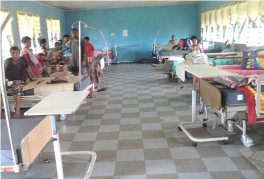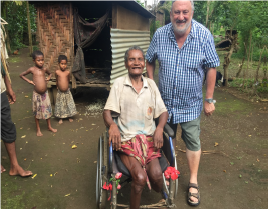 Much needed pharmaceutical supplies for the Kirawina Hospital.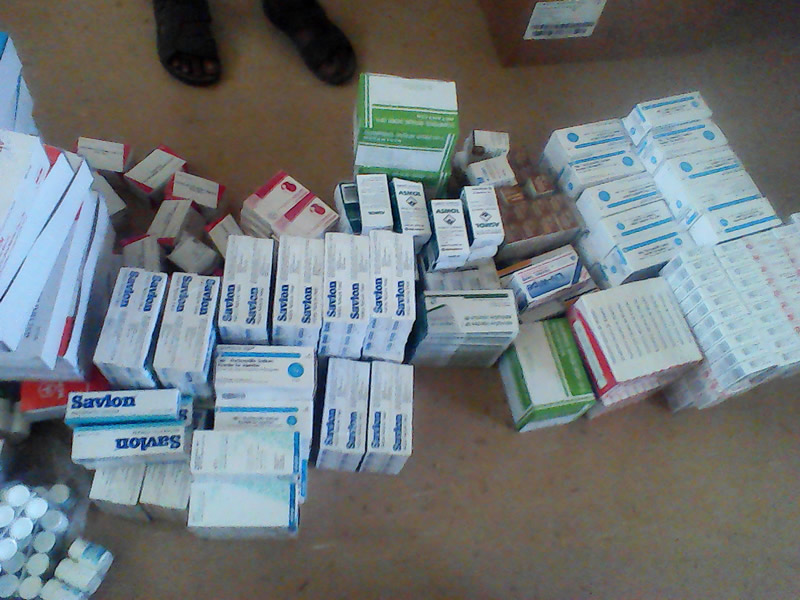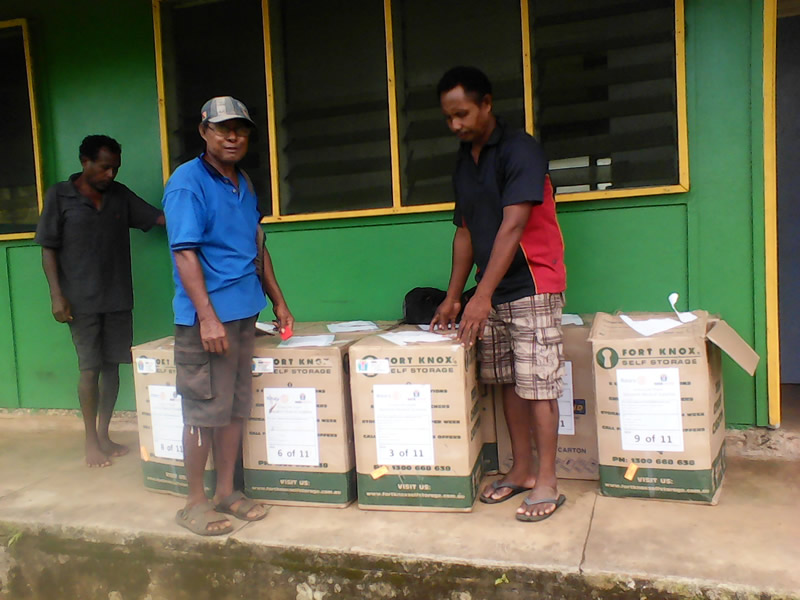 In April 2018, we collaborated with Rotary to load 100 beds and other equipment from the old Peter Macallum Cancer Institute into 2 x 40 foot containers – it's destination – Somalia and Kenya.
Surplus ward equipment kindly donated by the Peter Macallum Cancer Institute.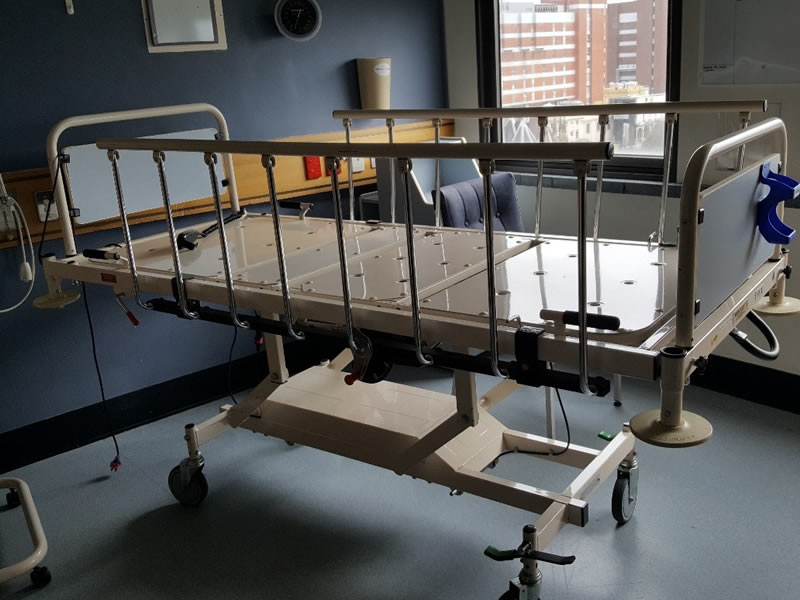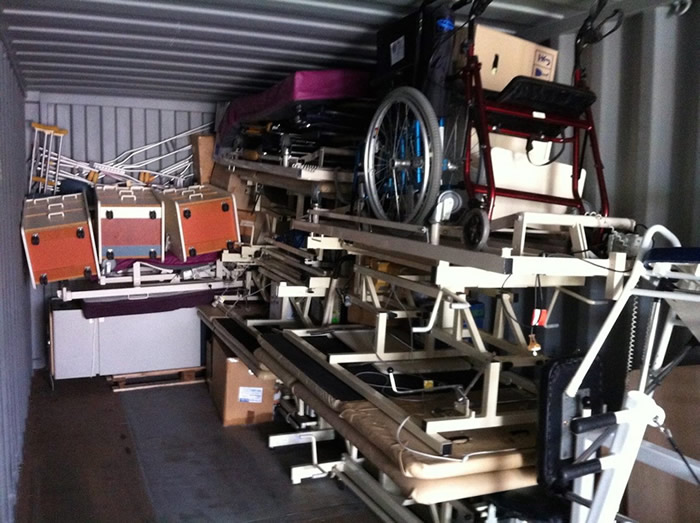 1/193a Lennox St, 
Richmond, Victoria 3121 Australia